HARARE – Zanu PF space barons have invaded land adjacent to the closed Mbudzi traffic interchange in Harare and are demanding US$50 per square meter from desperate relocating vendors.
The country's busiest roundabout was closed to allow for major construction works. Vendors who were doing business on the island have been ordered to move.
Zanu PF space barons using protection rackets to enforce their extortion are demanding US$5 a day from each vendor for a vending permit on the route diversions, and an initial US$50 per square meter per month from desperate stall owners.
The land is adjacent to the traffic lights at Malvern Road and Chitungwiza Road in the Hopley area, where pirate taxis have opened a commuter rank, an unforeseen development by the transport ministry.
The four roads leading into the Mbudzi interchange were closed off on Sunday for a distance of 1,5km in each direction, and motorists are struggling to adjust to the detours as pirate taxis have become a menace.
The detours on Malvern Road in Waterfalls and Stoneridge Road are using a single lane in each direction, creating travel hell for commuters.
The chaos is made worse by long distance buses picking up passengers at undesignated zones near Boka Tobacco Auction Floors.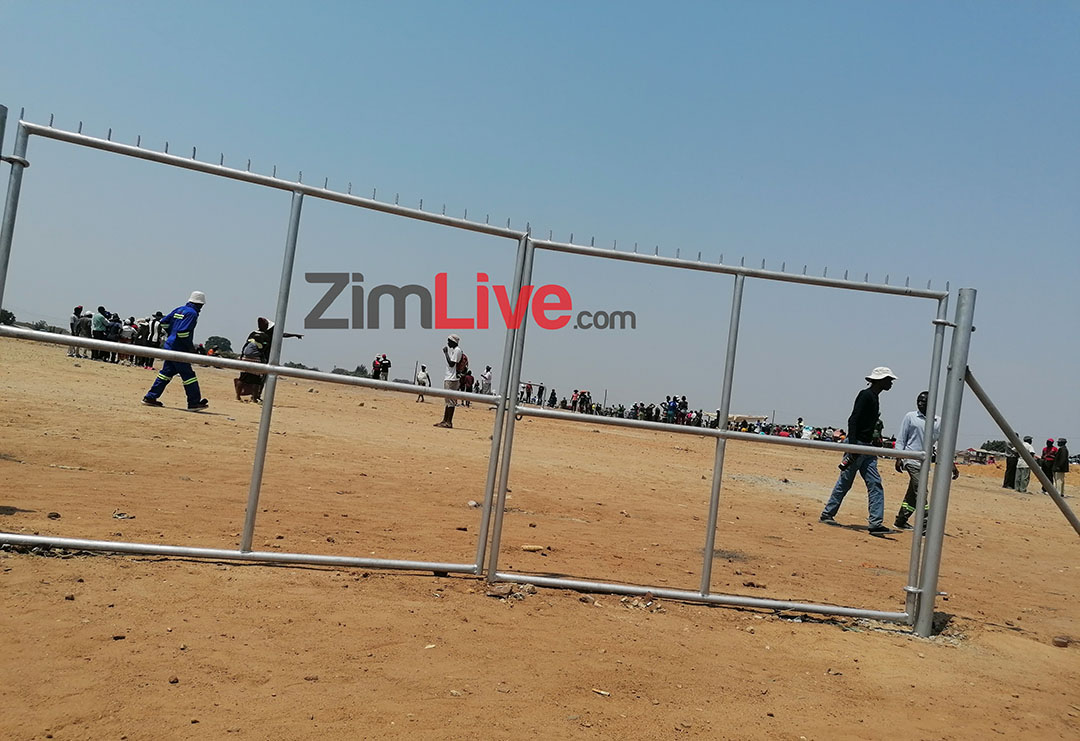 After closing the roundabout on September 18, the government advised motorists to use alternative roads including Malvern Road, Forbes Road, Hopley Road and Stoneridge Road.
Kudzanayi Chinyanga, the permanent secretary in the transport ministry, said at the time: "We'll have to see if the detour will be sufficient for traffic diversion, also taking into consideration the Amalinda Road reconstruction.
"We will make adjustments following a review of how the detour will accommodate traffic."
Displaced vendors expressed dismay over the conduct of Zanu PF space barons.
One, who identified himself as Elvis Musera, said: "This man told us to pay for a meter-and-a-half and we paid US$50 and today we are told the space is one meter for each. The government should step in and make sure things are not done haphazardly."
Another man who said he was a Zanu PF supporter said: "I have four kids and have obtained space for them, but now I can't afford to build a structure or stall for them."
Deputy transport minister Michael Madiro said: "The government appreciates the inconvenience the temporary closure of the roundabout will cause but it is part of the small sacrifices which our people have to make.
"It's one of those instances where the result justifies the means to that end. We will work as fast as we technically can to ensure that we deliver world class infrastructure for the motoring public."