HARARE – Clarieta, wife to top banker Nyasha Makuvise, has produced the couple's mobile phone chats in attempts to prove how her estranged husband lied and faked cancer in a bid to secure her consent to selling jointly owned properties whose proceeds she claims were being channelled towards financing his mistress's luxurious lifestyle.
The couple's marriage is on the rocks after Makuvise allegedly lied to his wife that he had been diagnosed with cancer and urgently sought money to see through the expensive medical treatment.
Makuvise has reportedly been cohabiting with girlfriend, Tsuu Machingura, a friend to the feuding couple's daughter, for years in one of Harare's upmarket suburbs.
The banker also lied to his wife he was living in Dubai when he was in fact in Harare enjoying quality time with his mistress.
Recently, Clarieta got the shock of her life when she learnt that Makuvise was in fact in the country all along and was never at any one time diagnosed with cancer as she was told.
She then approached the High Court seeking to stop her estranged husband from selling any of their other properties.
Clarieta also filed for divorce and slapped her husband's girlfriend with an adultery lawsuit.
She wants a caveat over the properties, which if granted, has the effect of stopping third parties from disposing of the properties without her consent.
In her application, she said she had been married to Makuvise for more than 30 years before he dumped her in 2019 for another woman.
At the time, the couple had acquired a property empire worth US$20 million placed in a joint estate during happier days.
In her court application, Clarieta said after leaving her, Makuvise lied he was ill with stage four cancer and needed to undergo expensive procedures as part of his treatment.
"Little did I know that I was a victim in a fraudulent scheme of asset stripping," she states in her court papers.
Court papers show the banker made his wife sell two of their properties to get money for his alleged treatments.
Clarieta said she only got suspicious after being told by friends and family members they were coming across Makuvise despite his claims that he was receiving treatment in Dubai.
"This was embarrassing particularly because at church, I would request prayers for my husband, and yet some church members would meet him healthy and very active in social places in Zimbabwe which was inconsistent with a person suffering with stage four cancer and purporting to be in Dubai," she said.
This prompted her to conduct her own investigations and later discovering her estranged husband was traditionally married Machingura and was leading a lavish lifestyle with his mistress whom he occasionally took on vacations abroad.
She then approached the courts seeking to dissolve the marriage and also stop him from disposing of their properties.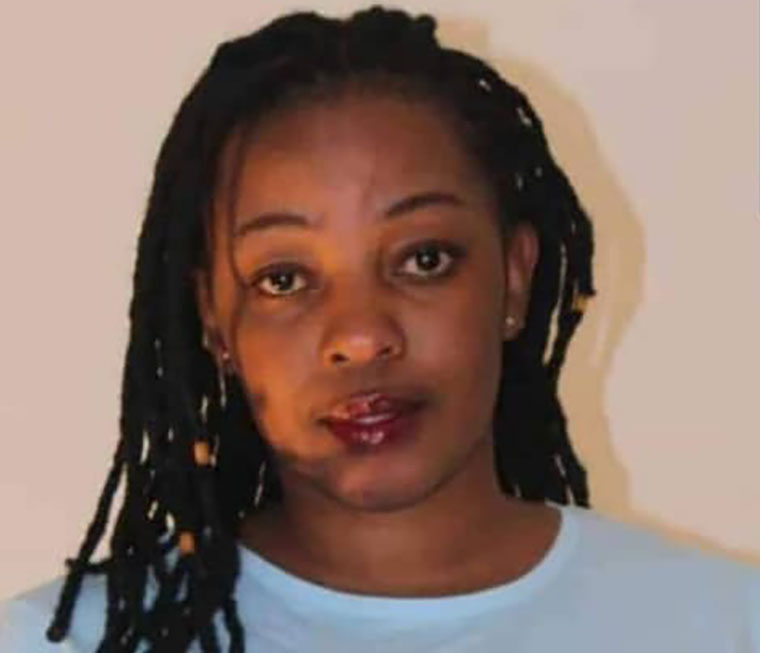 Makuvise denies ever lying to his wife, arguing she was merely regurgitating hearsay stories.
"I never engaged in asset stripping or misrepresentation as to the state of my health. All the properties sold were sold in consultation with the Applicant (Clarieta), where necessary.
"It is admitted that the applicant signed several documents authorising the disposal of some properties. She did so voluntarily.
"The allegations that she was hoodwinked into doing so are denied. The applicant is bound by her various signatures. She cannot be heard to complain," Makuvise says in his own court response.
He also dismisses claims he faked his cancer.
"I have never feigned illness," he says.
"The allegations in this regard are all denied, being untrue. It is for that reason that the applicant is unable to mention who allegedly undeceived her concerning my claimed illness."
He again denied being traditionally married to Machingura, stating, "I have never been married to anyone other than the applicant."
However, chats reproduced in court documents show Makuvise telling his wife that he was very sick.
Other chats also show him telling family friends that he was very sick and seeing doctors in Dubai.
At one time, Makuvise even suggested that Clarieta flies him to make his situation easier.
Clarita however insists Makuvise was lying.
"This is denied. I still insist that the 1st Respondent hoodwinked me and used his feigned ill health as an excuse," she says.
"What baffles me is that the 1st Respondent has avoided to address the cancer allegations yet he still maintains to people that he has cancer.
"This gives me more justification to seek the relief that I seek before the court and protect what I equally worked for.
"To prove this fact, I have attached Whatsapp conversations between myself and the 1st Respondent where he told me that he has cancer as A and B.
"Further to that, since 2019, the 1st Respondent was telling our family friend that he has prostate cancer stage 4. See the supporting affidavit and messages attached hereto.
"I wish to certify that the messages attached to our affidavits are authentic as they were retrieved from our cell phones."
It also emerged that Machingura and the couple's daughter, Chiedza Makuvise became acquainted with each other in 2019 when they met at a traditional healer's shrine.
This was after Nyasha had taken her there to "rid off" spirits that were allegedly tormenting her.
She said she met Machingura at the shrine and they became close since they were both into marketing as a profession.
Chiedza alleged she became aware of her father's affair when she had temporarily moved in with Machingura after a misunderstanding with her parents.
She recalled another incident that confirmed her suspicions whilst she was still living with Machingura.
"When she came to collect the house keys, she was being driven by my father and she was wearing my father's wedding ring.
"I asked Tsuu if the ring she was wearing was my father's ring. She responded saying 'we have sorted things'…"