BULAWAYO – Horror accounts and images emerged on Tuesday, a day after Citizens Coalition for Change officials were attacked by Zanu PF thugs while campaigning in Insiza, where a local authority by-election is due to be held on October 22.
The party's MP for Bulawayo Jasmine Toffa (Proportional Representation) was treated for fractured hands and leg injuries after the attack, which came after Sunday's violence in Matobo's Ward 2 which is also holding a by-election.
Among the victims was Ntando Ndlela, the CCC spokesperson for Matabeleland South.
He narrated: "We were in two vehicles on our way to pick up our campaign team and we had parked roadside. The Zanu PF militias came in a convoy of about 20 vehicles and started attacking us.
"People were heavily beaten. They also opened the bonnets of our vehicles and put sand in the engines, including Toffa's Parliament-issued Ford Ranger, rendering them completely undriveable. They also slashed all the tyres to completely immobilise us.
"After that they proceeded to our Ward 4 council candidate Augustine Gumede's home where they attacked everyone who was at the homestead. They destroyed everything from window panes to the furniture and looted food. Two more vehicles were destroyed there."
Gumede said: "I was left with nothing. They destroyed everything. I'm starting from scratch."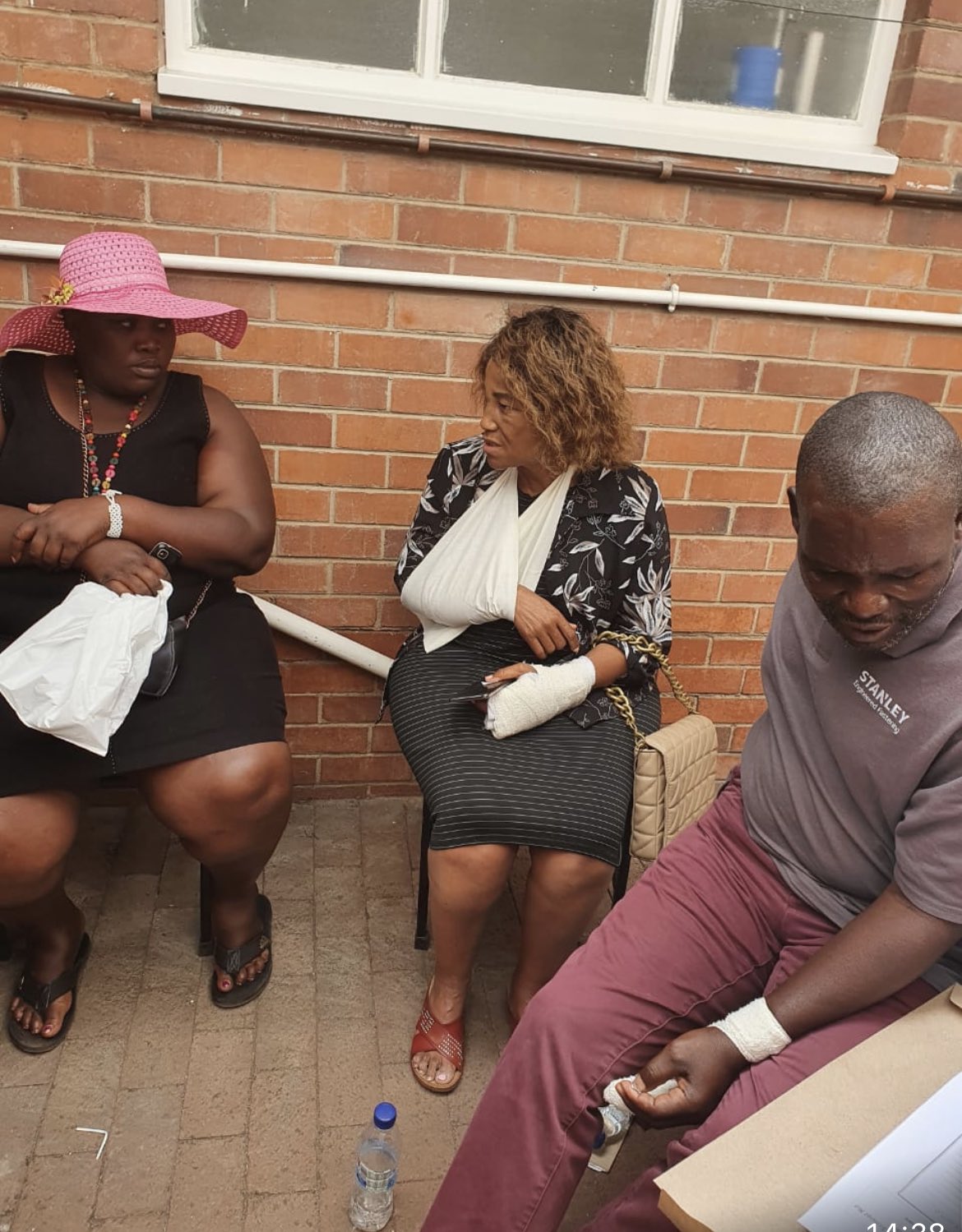 CCC treasurer David Coltart called the wave of violence a "national disgrace."
"Toffa was attended to by doctors at Galen House on Tuesday. Further examinations have revealed that she has suffered fractures in both her hands and will have to undergo surgery on Wednesday. This is a national disgrace," he tweeted.
Gladys Hlatwayo, the party's secretary for external affairs, said the attack on CCC supporters was "archaic Stone Age politics."
Police earlier said they were investigating the Matobo violence where more vehicles and CCC activists were attacked. Two CCC MPs Daniel Molokele and Kucaca Phulu were forced to temporarily abandon their vehicles, allegedly by the same mob that drove on to Insiza. Several accounts say some of the people leading the attacks are not from Matabeleland South but hired thugs from other provinces.
The CCC says Zanu PF turned to violence after recently losing two local authority by-elections in Bulilima, also in Matabeleland South.
Spokesperson Fadzayi Mahere suggested Zanu PF is desperate to contain the disaffection by scaring away their voters, and stopping volunteers from offering up their vehicles to CCC campaign teams.
President Emmerson Mnangagwa spoke at the Bulawayo State House on Saturday where he called for peaceful elections as he tried to bring closure to the 1980s Gukurahundi genocide, during which Zanu PF paramilitary units killed over 20,000 people in the region. His rivals say "he indicates left and turns right."