BULAWAYO – Deputy environment minister Barbra Rwodzi has hailed 10 men who died fighting a veld fire on a farm in Esigodini on Monday as "heroes."
Rwodzi on Tuesday visited Redrose Farm, also known as Lot 43 of Essexvale, to pay her tributes and commiserate with families of the dead.
"They died protecting property and the environment. They are real heroes," Rwodzi said as she called on police to investigate the cause of the fire and prosecute whoever started it.
Police on Tuesday released names of the 10, most of them farm workers.
Kessary Sibanda, 53, hailed from Marula in Figtree; Bafana Moyo, 53, was from Dimbamiwa Village in Nkayi; Thabani Mpofu, 46, was born in Gwelutshena in Nkayi; Menelisi Ngwenya, 20, was from Mandangema Village in Nkayi; Luzibo Tshuma hailed from Chiziya Malundu Village in Binga; England Moyo, 20, was from Nketa 8 in Bulawayo and Nelisingwane Dlamini, 47, was a local man from an area known as GMB in Esigodini.
Police also released names of three other victims whose home areas are unknown: Ian Mudimba, 38, Simon Mdlongwa, 39, and Oliver Mudimba, 39.
National police spokesman Assistant Commissioner Paul Nyathi said: "The bodies of the victims were taken to United Bulawayo Hospitals for post-mortem. The ZRP is concerned with the incidents of veld fires in all parts of the country where lives have been lost and property destroyed in criminal activities. Those found to be igniting veld fires will be arrested without fear or favour."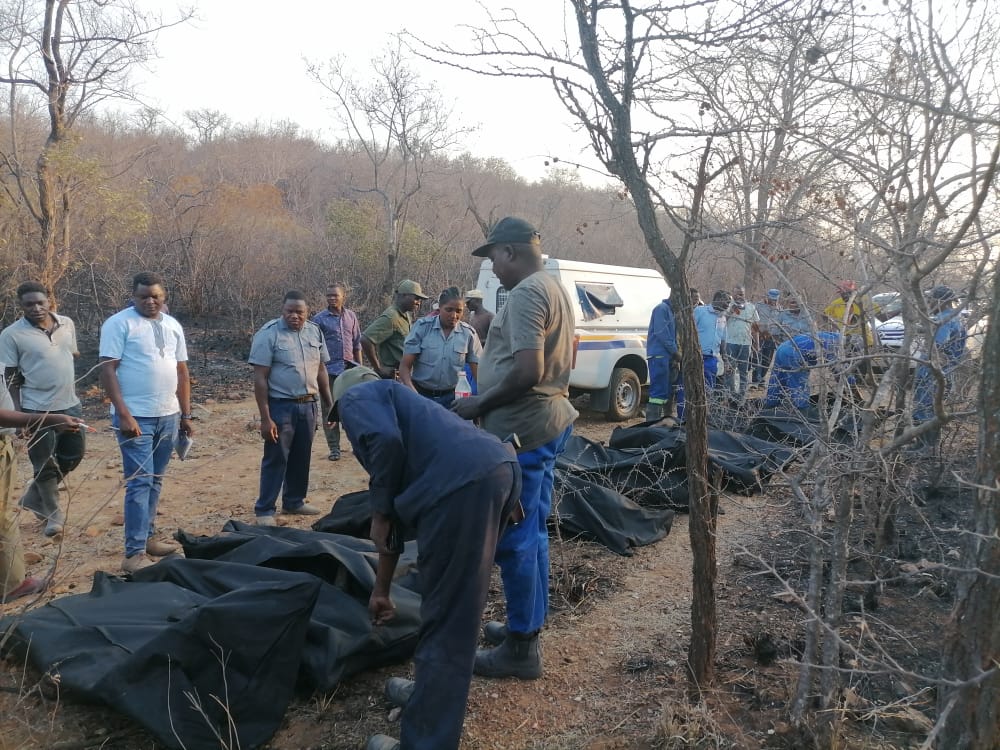 The fire started on Monday morning during strong winds and quickly spread as farm workers mobilised to put it out.
A survivor said: "The fire changed direction fast and we suddenly found ourselves surrounded by flames. I ran through the fire, sustaining burns, while those who died were just engulfed where they stood. I could hear their screams as the fire consumed them."