HARARE – On Monday, February 28, 2022, Zimbabwe's local government minister July Moyo shuffled into the Harare City Council chamber, itself a rare sight, but perhaps emphasising the urgency of his mission.
Moyo had summoned all the councillors to a meeting. The timing was interesting, however. When the councillors sat down, just after 11AM, the city's mayor Jacob Mafume was in court for a routine remand hearing after he was arrested in November 2020 accused of corruption. Mafume's Citizens Coalition for Change party maintains the charges are part of a plot to remove him – and other councillors – to facilitate corruption by Zimbabwe's ruling elite after they seize control of the capital's administration.
Ward 9 councillor Stewart Mutizwa, who briefly acted as Harare mayor after Mafume was twice suspended by Moyo, took the mayor's chair, illegally, according to the Harare mayor.
Moyo presented a document to the council, a draft agreement with Dutch-registered company Geogenix BV which says it will invest US$344 million in a waste-to-energy project at the Pomona dumpsite north of Harare. It hopes to generate 22 megawatts of electricity to be sold to state-owned power utility ZESA when fully functional.
Harare should have 46 councillors but 24 were removed, the opposition says in a conspiracy between President Emmerson Mnangagwa, the judiciary and a splinter opposition movement which claimed most councillors elected in 2018 as its own, and recalled those that refused to submit to the new order.
A quorum to pass motions requires 17 of the city's councillors, and Moyo had just that number in the room.
As he prodded councillors to sign off on the agreement, President Mnangagwa's twin son, Sean, had parked his Toyota Land Cruiser outside townhouse, his interest undeclared. He never left the vehicle, one witness told ZimLive.
After making the pliant councillors sign an attendance register, and apparently carrying out a vote, Moyo left with the document now signed by himself; the Harare City Council's legal adviser Warren Chiwawa; Lixon Chikumbirike of the Attorney General's office; acting Harare town clerk Phakamile Mabhena Moyo, Geogenix BV's Zimbabwe representative Dilesh Nguwaya, local government director Fungai Samuel Mbetsa and Miliad Lopa, whose LinkedIn profile says he is an Albanian national and president of the International Consulting Agency, with has interests in power generation, oil and gas.
Moyo told the councillors that the "investment" had been given "National Project Status" by the Cabinet, which approved the deal on February 14. The status means that Geogenix BV will enjoy exemptions on imported capital goods.
As he left Town House with the document titled 'Concession Agreement to Design, Build and Operate the Harare Pomona Waste Management Facility and Waste to Energy Power Plant', Moyo had tied Harare's ratepayers to "the worst possible deal," according to former councillor, Rusty Markham, now the MP for Harare North.
"It's a flawed agreement reached without public consultations or public tendering. It has not been subjected to any oversight by parliament. My analysis is that it's also designed to fail, at which point Geogenix BV will walk away with a hefty payout," Markhan told ZimLive.
The agreement, seen by ZimLive, will see Harare give up its main dumpsite to Geogenix BV on a free lease for the next 30 years, at the end of which the site will be handed over to the government by the company. The deal is officially a build, operate and transfer.
Harare, which has been dumping its waste for free, must now pay Geogenix BV to take the rubbish. The city will pay Geogenix BV US$40 per tonne delivered. The stipulated daily delivery is at least 550 tonnes or a minimum 200,750 tonnes per year – translating to US$8.03 million for the first year.
By the second year, the daily tonnage will rise to 650; going up to 750 in the third year; 850 in the fourth year and 1,000 tonnes per day at the start of the fifth year, meaning Harare will pay Geogenix BV a minimum US$14.6 million annually starting in 2027 until 2052.
The agreement says should Harare fail to meet the minimum quantities, the city will still be invoiced as though it made the deliveries to meet the minimum annual guaranteed waste quantity.
"The payment of the annual minimum guaranteed amount shall not be contested or disputed by the City of Harare throughout the term (30 years)," the agreement says.
Mafume said the deal "stinks to high heavens", adding: "It's plain thievery."
"We as council did not request for it. It does not make sense whichever way you look at it. I as mayor was prevented from chairing that meeting," he told ZimLive.
Markhan, a big proponent of recycling and waste-to-energy, recalled that six years ago, a tender was advertised for a waste-to-energy contract and 10 companies submitted bids.
"I remember one of the requirements was to show that they had funding. For whatever reason, the tender was not awarded," he said.
"Three years ago, another tender was floated and seven companies put in their bids. And once more, nothing came of that. All of a sudden comes along this company waiving something called 'Cabinet approval' and an exemption from PRAZ (the Procurement Regulatory Authority of Zimbabwe). Why did they get an exemption?"
Markhan, a member of the main opposition CCC, said companies that previously bid for the project had one major concern: whether Harare can deliver enough waste for the power generation project to be sustainable.
"You must run efficient waste collection to feed the monster. I understand Harare has just six trucks working. With that, you just know that they are setting up the agreement to fail. They have no intention of it working, otherwise they should show us their feasibility study," says Markhan.
He said the current waste dump was "toxic, all of it too old to use."
"The new waste must be sorted, which requires a new culture of recycling. Anyone that tells you there is any value in the current waste dump is high on something."
Should Harare fail to handover the Pomona dumpsite by the due date, according to the agreement, Geogenix BV may choose to terminate the agreement and the council would be required to pay US$3.5 million "to cover all costs and expenses incurred."
So why Geogenix BV, and why the stampede to award it such a sweet deal in which the company emerges as the only winner? The answer is in the company's key figures.
In 2020, a photograph emerged of President Mnangagwa and central bank governor John Mangudya meeting Nguwaya, Albanian businessman Mirel Mertiri and the former Albanian lawmaker Gerti Bogdani.
Nguwaya is a business associate of Mnangagwa's twin son, Sean, a captain in the Zimbabwe army.
At the time, Nguwaya was fronting another Albanian businessman Ilir Dedja in a company trading as Drax Consult SAGL or Drax International. Drax had been given US$60 million worth of contracts to supply drugs and equipment to the state company, NatPharm.
An investigation by ZimLive would result in health minister Obadiah Moyo arrested and sacked, and Nguwaya also arrested on fraud charges. The two men never stood trial, however, and the charges were quietly dropped.
Several NatPharm executives were fired for failing to put the contracts to public tender as required for all government suppliers.
In the fallout, Drax's contracts with the Zimbabwe government were cancelled and US$2 million which had already been paid to the company was frozen in Hungary.
Unbeknown to Zimbabweans at the time, Nguwaya was already onto his next big project: the Pomona dumpsite waste-to-energy project. Mertiri, currently under investigation in Albania for alleged corruption, had been introduced to Nguwaya by Dedja.
Dedja and Mërtiri intersect in September 2018, when Dedja bought the then loss-making Albanian company C.G.C, which was owned by Mërtiri. In 2019, Dedja reportedly returned 70 percent of the shares for 600,000 euros.
Mërtiri, 43, previously tried to secure the Pomona project in 2019, leading to the signing of a memorandum of understanding with the city of Harare for a 30-year concession. The deal fell through. The then Harare town clerk Hosiah Chisango said Integrated Energy B.V., the company Mërtiri was using at the time, had demanded millions of dollars in advance.
In Nguwaya, Dedja knew just the man to open doors to higher offices for his friend Mërtiri, who was anxious to revive his Zimbabwe venture. Nguwaya was subsequently made Geogenix BV's Zimbabwe point-man.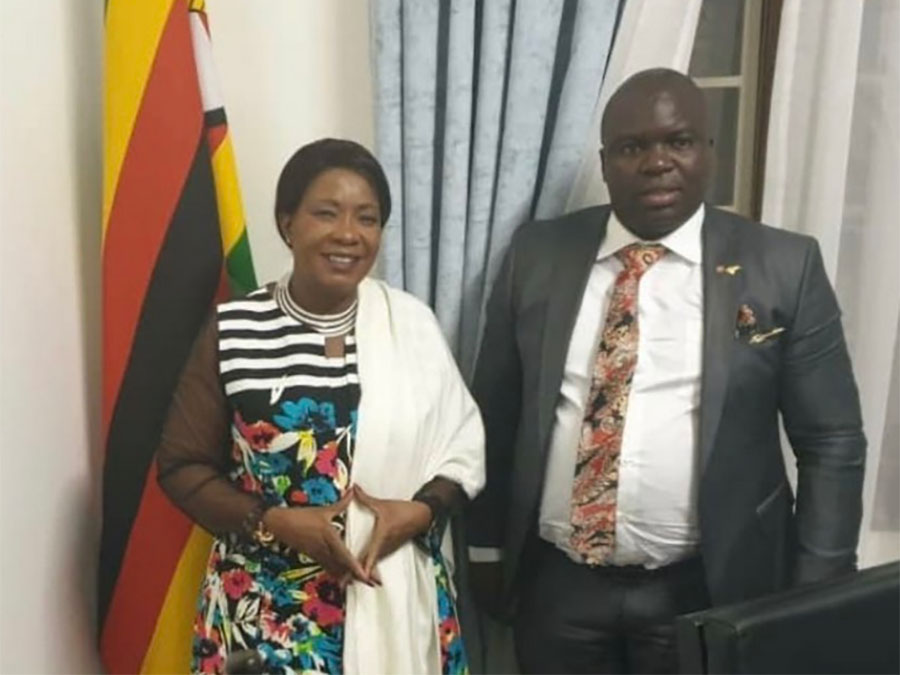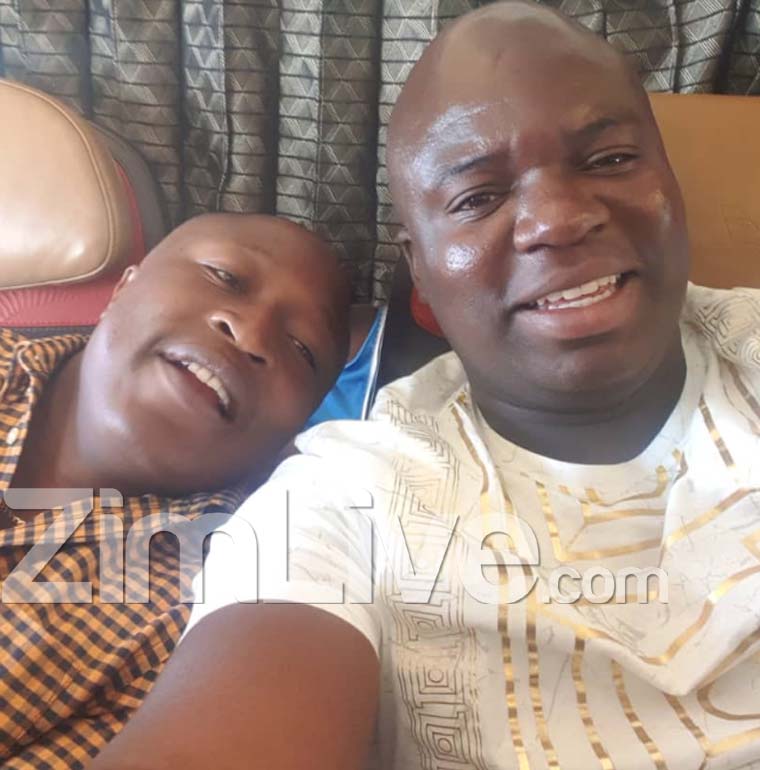 Using his proximity to the Mnangagwa family, Nguwaya once again swerved an open tendering process. Local government minister Moyo, reported to have fallen out of favour with Mnangagwa's powerful wife, Auxillia, seized the opportunity to work his way back into the first lady's good books by railroading the deal through Cabinet and the council.
A source close to the inner workings of the Mnangagwa family's businesses said: "If you see Nguwaya, you have seen the Mnangagwa twins Sean and Collins, and their mother is never far behind."
There was another reason why Moyo worked feverishly to get Geogenix BV approved. On March 26, Harare residents will vote to fill the 24 vacancies in the council and the Citizens Coalition for Change is projected to sweep all the seats, returning the council firmly into opposition hands. The new council would unlikely approve Geogenix BV's deal on the current terms.
Comparing Harare's refuse to coal mined at Hwange and sold to ZESA to generate power, Mafume said: "Our rubbish is our coal. Everywhere in the world people get paid for delivering refuse, not the other way round."
Mafume says the deal would only make sense if Geogenix BV did the refuse collection and made its money from selling power instead.
"We can't even afford to buy chemicals for water or fix our roads," the mayor said. "Try telling residents that we are paying a foreign company over a million dollars monthly to accept their rubbish."
Moyo told ZimLive that the project was a "good deal" for Harare, and the country's energy generation. He declined to answer further questions about why Geogenix BV was favoured for the contract, and whether due diligence had been done on the company.
Albanian media reports that Mërtiri is on the radar of anti-corruption investigators over waste concessions won in that country, investigators say through corrupt links with senior politicians.
Former minister Lefter Koka has been charged with abuse of office, corruption and money laundering over waste incinerators. Mërtiri, an associate of former finance minister Arben Ahmetaj, is reported to "stand in the shadow of waste concessions in Albania through a network of satellite companies."
Mërtiri's partner Stela Gugallja and Klodian Zoto, a lawyer, have been charged by the Special Prosecution Office against Corruption and Organised Crime for "violation of equality in tenders" over contracts for three incinerators in Elbasan, Fier and Tirana.
Mërtiri, who was born on August 8, 1978, in the town of Fier, told ZimLive that contrary to reports in Albanian media, he was not wanted by authorities in his home country. He said he was in Vienna, Austria, and there was no warrant for his arrest.
"I wanted to let you know that everything is fake," he said during an unsolicited phone call received after Nguwaya was approached for a comment. "I was in Albania two weeks ago, I have no issues in Albania."
Mërtiri later forwarded us a letter which he said was written to his lawyer Klodian Skenderaj by Interpol stating that he was "not an internationally wanted person."
Curiously, Mërtiri also denied Geogenix BV was his company.
"I work for the company, but I am not the owner. I am part of the people that work with a lot of companies around the world," he said.
Asked what his position in the company was, he responded: "This is confidential."
Mërtiri is known to run shelf companies registered all over the world and using nominee directors, while he pulls the strings in the background. Geogenix BV, which like Mërtiri's other company Integrated Energy BV is registered in the Netherlands, is reportedly incorporated in the form of a trust, serving to conceal the final beneficiary.
Mërtiri is also officially associated with Integrated Technology Services, with his name appearing on a payroll from March 2019.
Nguwaya accused ZimLive of pursuing a personal vendetta against him and being used by his unidentified enemies.
"You're always writing negative things about me, why?"
SEE THE WATERGATE DEAL IN FULL: Pomona Waste to Energy Agreement