Source: Chinese medical teams show fruits of cooperation –Newsday Zimbabwe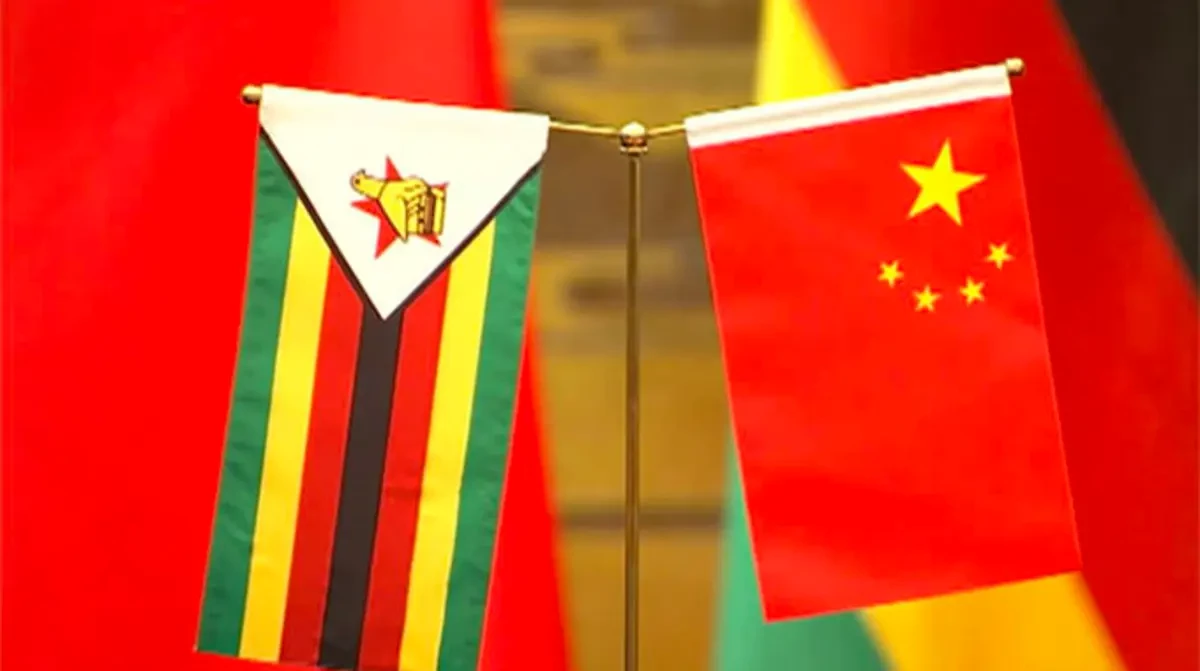 Recently, China and Zimbabwe marked the 60 th anniversary of China medical teams at a colorful ceremony at the Chinese Embassy in Harare.
The event was to commemorate how China launched its health assistance in Africa in 1963 in response to newly-independent Algeria's call for foreign aid to bolster its
fractured medical system. A team of 13 health care practitioners were the pioneers, representing China's first medical mission to any country in modern history.
Ever since China dispatched its first medical team to Algeria in 1963, a total of 30,000 medical personnel have treated 290 million local patients in 76 countries and
regions. Currently, China Medical Teams are working at 115 sites in 56 countries around the world.
Zimbabwe has been a beneficiary of Chinese health assistance under this framework.
This year marks the 38 th year medical teams have been dispatched to Zimbabwe.
The country has received 19 medical teams to Zimbabwe with 188 personnel, treating more than 67,000 patients in total.
China's health assistance to Zimbabwe has strengthened the country's national health systems, including access to medicines, hospitals, and infrastructure.
Unlike Western donors which often provide financial support for disease-specific interventions, China has catered for every facet of health thereby benefitting the
people.
Last year, the National Pharmaceutical Warehouse aided by China was completed and handed over to Zimbabwe.
Parirenyatwa Group of Hospitals, where the Chinese Medical Teams operate from benefitted from the setting up of the Zimbabwe-China Traditional Chinese Medicine
and Acupuncture Centre, which provides free acupuncture treatment and training to local people.
In 2013, the Chinese government built the 130-bed Mahusekwa Hospital — known as the China Zimbabwe Friendship Hospital – in rural Marondera district under the
Forum for China-Africa Cooperation (FOCAC) to help improve health provision in rural areas where 70 percent of the population lives.
The construction and supply of equipment at the hospital took two years, and the US$6 million-dollar hospital was commissioned in 2013.
The most illustrious event in the history of Chinese medical cooperation was during the COVID 19 pandemic, which enabled Zimbabwe to slowly build its capacity to
handle the pandemic.
Zimbabwe recorded its first case of the novel coronavirus in March, at a time when its public health delivery system was least prepared to deal with the pandemic.
The 19 th Chinese medical team overcame the difficulties of COVID-19 and devoted themselves to ending the pandemic by providing diagnosis and treatment at
Parirenyatwa Hospital.
Chinese companies operating in the country also played their part and were the first to invest over 500,000 U.S. dollars in March for the rehabilitation of Wilkins Hospital
in Harare, the country's main isolation and treatment center for COVID-19 at the time.
The renovations enhanced the hospital's capacity to handle infections, increasing beds for COVID-19 patients to 60 from 35, with an additional 10 beds designated for
the intensive care unit.
Zimbabwe also benefitted from a 100 million US dollar Zimbabwe-China Medical Equipment Loan Facility granted through the China Exim bank in 2011 and so far
equipment worth 77 million dollars had been delivered and was being installed in 90 hospitals and clinics across the country.
During Cyclone Idai, the Government of China and United Nations Population Fund (UNFPA) handed over reproductive health medical equipment and medicines as part
of the US$1,24 million support to the Government of Zimbabwe's Health Assistance Project for Women and Girls in Zimbabwe Affected by Tropical Cyclone Idai in
Chimanimani and Chipinge districts.
The objective of the health assistance project was to enable the Ministry of Health and Child Care (MoHCC) to strengthen emergency obstetric and neonatal care in the
cyclone affected areas in Zimbabwe.
This was expected to contribute to the reduction of maternal morbidity and mortality by 20% in the affected districts in Zimbabwe.
The future
Going forward, Zimbabwe can benefit much more from Chinese cooperation.
Already, Parirenyatwa Group of Hospitals where the Chinese Medical Teams operate from was chosen to participate in a cooperation mechanism of paired hospitals between the National Health Commission of the People's Republic of China and the Ministry of Health and Child Care.
As such areas of cooperation are possible in various fields such as infrastructure development.
China has already demonstrated immense capability in infrastructure development and thus can do more to complement the second republic's development strategy which has seen road construction, upgrading and rehabilitation of the Harare- Beitbridge highway.
Secondly, Zimbabwe is suffering from a severe brain drain of its professionals.
Educators and health care personnel are the most affected. However, professional exchanges and training can be facilitated with China so that it is minimized.
Thirdly, China can aid the country in broadening traditional medicine practices.
The Acupuncture centre at Parirenyatwa Hospital has already shown that traditional Chinese medicine can provide a viable medical alternative to Zimbabweans as more people have turned to natural remedies.
Such a natural and cheaper remedy for treating ailments is much needed on a larger scale in the country given that people's daily routine and health habits have deteriorated and so provision of TCM practices provides the health and wellness benefits that Western medicine cannot.